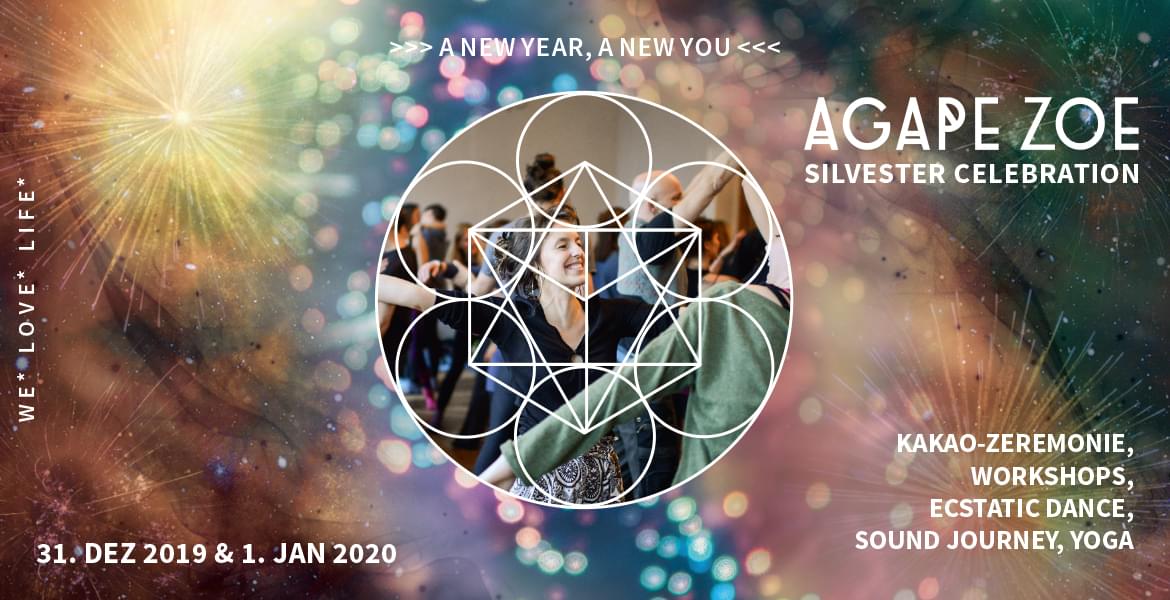 AGAPE ZOE Silvester Celebration

>> A NEW YEAR, A NEW YOU <<

31.-01.

December

Berlin, EDEN Studios
Tickets for AGAPE ZOE Silvester Celebration
Berlin
---
Information
>>> A NEW YEAR, A NEW YOU <<<
Let's celebrate life & love together!
AGAPE ZOE warmly invites you to our very first New Year's Celebration. A NEW YEAR, A NEW YOU: Let go of the old, invite in the new – on Dec 31st, 2019 & Jan 1st, 2020, we will create a lightsome, cozy, glittering, creative, multifaceted and inspiring space to farewell the past and lovingly invite in the new year, all within a mindful community.
Our sparkling program potpourri: Letting-go workshop, Cacao Ceremony, Potluck Dinner, Ecstatic Dance, Midnight Celebration, Sound Journey, Morning Yoga, Chill-out Area ... and more.
We look forward to a firecracker-free and soulful celebration with the wonderful AGAPE ZOE tribe!
For more informations see: www.agapezoe.com